Todas nuestras emulsiones están modificadas con polímeros las cuales les proporcionan mayor vida útil, adherencia y elasticidad.

Usos y Aplicaciones:
- Imprimación y Riego de Liga
- Sellos y lechadas asfálticas tipo, tratamientos: simples, dobles o triples, micro-aglomerados de excelente terminación y óptimo grado de adherencia.


(PM 0-6/PM 0-10/ PM 0-19)
Se adaptan a cualquier tipo de base, ya sea en trabajos nuevos o en repavimentaciones, sobre pavimentos rígidos o flexibles. En todos los casos se consigue optimizar los espesores en comparación con los concretos asfálticos tradicionales (de aplicación en caliente), debido al empleo de Polímeros en las emulsiones, logrando módulos de estabilidad superiores en iguales espesores.

Usos y Aplicaciones:
- Carpetas
- Bacheos
- Bicisendas
- Reductores de velocidad
Hormigón continuo
Es la unión de emulsiones asfálticas modificadas y cemento portland, esto se logra porque el polímero permite la miscibilidad de asfalto y el cemento.

Apto para todo tipo de uso como:
- Cordones continuos
- Reparaciones de hormigones rígidos
- Reductores de velocidad
- Cunetas
- Dársenas
- Alcantarillas

GALLERY
Our featured projects
WHAT MAKE US DIFFERENT
More than just construction
OUR SKILLS
We have experts with these skills
Construction and design
90%
Mastery of construction machinery
95%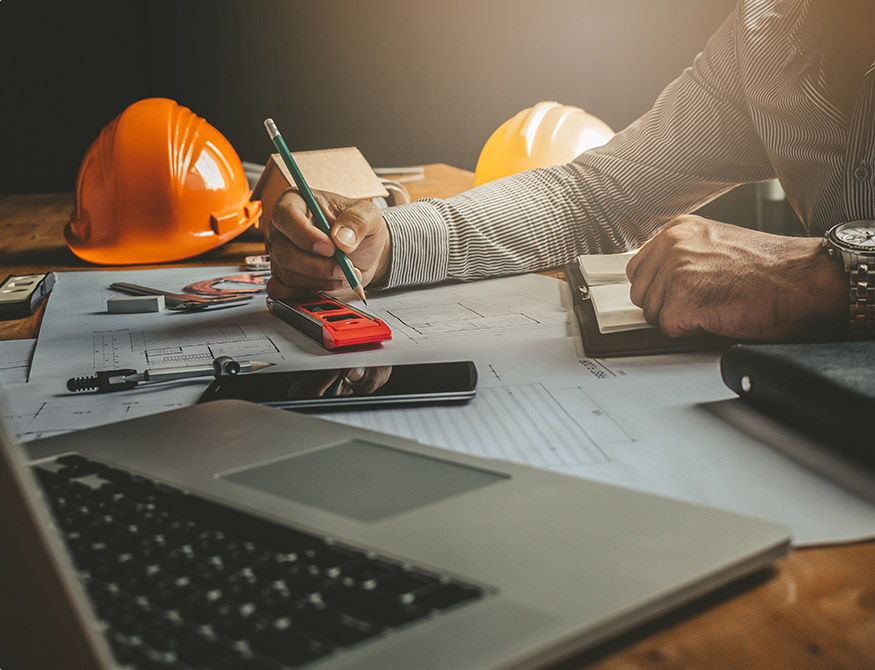 Sign up to our Newsletter
Subscribe to our weekly newsletter so you don't miss out on tips and promotions for our services we offer.